September 1, 2011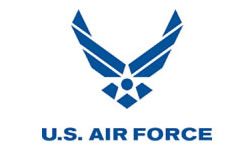 Intellispring Technologies began providing technical training and support for Shaw Air Force base. Training is based on next generation enterprise solutions for pure standards-based SIP environments within the US federal government and will include secure unified communications with encryption for all communications. It is a highly scalable, carrier grade, software-based solutions. This course type represents a traditional instructor-led course which is facilitated by an Instructor and delivered in a classroom.
Shaw Air Force Base is home to the Air Force's largest combat F-16 wing — the 20th Fighter Wing — whose mission is to provide, project and sustain combat-ready air forces. Shaw also serves as home to Headquarters Ninth Air Force and U.S. Air Forces Central (USAFCENT), whose primary mission is to project decisive air and space power for U.S. Central Command (USCENTCOM) and America.
Intellispring is a registered trademark of Intellispring Technologies Inc. All other brands and products referenced herein are acknowledged to be trademarks or registered trademarks of their respective holders.
Intellispring Technologies Inc.
Our experts are ready to help answer your questions, provide a quote or schedule a meeting.
Call: 678.291.0711 | Email: sales@intellispring.com | More Information | Request a Quote