June 1, 2010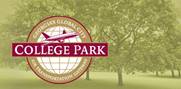 Intellispring has begun implementing a state of the art Cisco Voice over IP system and MPLS backbone for the City of College Park. In addition to new implementation, Intellispring will provide maintenance and support saving the City of College park over $100K per year, says Director of Sales Jamsey Collins.
Named one of Atlanta Magazine's "Best Places to Call Home" in April 2003, the City of College Park has become one of the most exciting communities in the greater metropolitan Atlanta area in which to live. College Park has the fourth largest urban historic district in Georgia with 867 structures on the Historic Register. The City's historical collection consists of homes, monuments, businesses, schools, churches, parks, a cemetery, government building, and railway station. The city also boasts being home to the largest independent school in the continental United States, Woodward Academy.
Intellispring is a registered trademark of Intellispring Technologies Inc. All other brands and products referenced herein are acknowledged to be trademarks or registered trademarks of their respective holders.
Intellispring Technologies Inc.
Our experts are ready to help answer your questions, provide a quote or schedule a meeting.
Call: 678.291.0711 | Email: sales@intellispring.com | More Information | Request a Quote