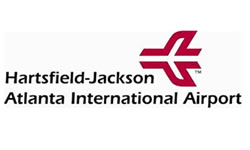 High-Performing Services Organization: Technical Infrastructure Design and Deployment
Client: Hartsfield-Jackson International Airport
Challenge: Our client wanted a new fiber optic backbone that provided comprehensive services for the internal DOA entities at the airport as well as existing and future tenants (Delta, US Air, Air Tran, etc.) The single network had to be intelligent and capable of segregating traffic from one vendor to the next as well as prioritize the Voice, Video and Data traffic. In addition, the network had to be capable of handling the bandwidth needs of the entire airport including all tenants. Standard as well as antiquated protocols would be deployed. In addition, cellular and Bluetooth would need to share the same network.
Solutions: Intellispring designed and implemented the technology to meet the needs of the client.
Calculated and assessed the current and future needs
Rapid deployment for the Intellispring Advanced Optical Expert Team
Development of a scalable, repeatable process for delivery of teams
Project planning and management, including the mapping of deliverables to a timetable
Business Impact: Our solution provided the following benefits to the client:
The implementation went ahead successfully without an outage or decline in service. It allowed the Department of Aviation to build and implement several new systems, resulting in key productivity and information gains. Provided flexibility for future growth and the ability for the DOA to convert customers from the existing network to the new optical backbone.