May 1, 2013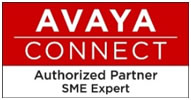 Intellispring has been appointed as a "Small and Medium Enterprise (SME) Expert by AVAYA a leading global provider of business collaboration applications, systems and services. There is a substantial difference between this accreditation and basic AVAYA partners around the country.
The SME Expert Status recognizes AVAYA partners that have demonstrated in-depth understanding of AVAYA solutions in unified communications and contact center solutions for small and medium sized businesses. To be successful in gaining a ranking as an SME Expert partner they must also demonstrate that their staff is proficient in core areas including
Customer Support – Procedures, processes, help desk, track record and phantom testing.
Technology Knowledge and Expertise – Examples were required and real time monitoring and testing.
Sales Revenue – Consistent history and increases.
Marketing Support – Processes, quality and measurements.
Service Ticketing – The programs, escalation points, processes, documentation trails.
Being an AVAYA SME Expert demonstrates that Intellispring meets the most stringent criteria in technical expertise, customer support and satisfaction. Achieving this shows the commitment Intellispring has to their clients and showcases their expertise in voice and data integration.
Intellispring is a registered trademark of Intellispring Technologies Inc. All other brands and products referenced herein are acknowledged to be trademarks or registered trademarks of their respective holders.
Intellispring Technologies Inc.
Our experts are ready to help answer your questions, provide a quote or schedule a meeting.
Call: 678.291.0711 | Email: sales@intellispring.com | More Information | Request a Quote